Only a very lucky few are able to buy a property without some kind of loan, so for the rest of us, we can choose between home loans vs. bank bonds to finance our home.
What is a home loan?
A home loan is money lent with interest for the purpose of buying a house or similar property. The lending institution will require regular payments with interest from the borrower to cover the cost of the property over time.
What is a bank bond?
A bond is a formal contract in which a borrower is required to repay money borrowed from an authorized lender with interest over fixed, regular periods. The interest on the bond is compounded either monthly or annually. The term "bond" is often used in connection with money borrowed to pay for a house or property and a bank bond refers to a bond between the borrower and a bank that has lent him or her the money to buy the property. In other words, a bond is a kind of loan that gives the borrower funds for a long-term investment such as a house or property. Bonds usually have a defined term of payment, often lasting for many years. Essentially, a bond is a type of home loan; and a bank bond is a home loan offered by a bank as the financing institution.
Should I take out a Home Loan or Bank Bond?
You have seen the house of your dreams, the price is right, and you want to buy it. The next step is to approach a lending institution to get financing for your purchase. The question is: who wins in home loans vs. bank bonds? In other words, should you approach a private lending company or the bank to loan you the money? In fact, it all depends on your unique situation and who can offer you the best deal for your purposes. To help you decide, here is a pros and cons list for bank bonds and home loans.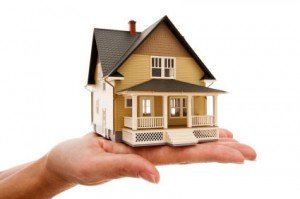 Bank bond pros
If you already use the particular bank, you can be eligible for discounts and you can use relationships you already have to your advantage.
You are guaranteed that the bank will be accountable and trustworthy.
In some cases you may get more favourable interest rates.
You can make automatic payments or stop orders from existing accounts you have at the bank.
A local bank will understand the local property market better than a national company servicing the whole country.
There is more stability in terms of the fees charged.
Bank bond cons
The loan programs on offer will likely be more conservative, rather than innovative.
You have to go through a lengthy and bureaucratic process to get a loan.
If the bank does not specialise in bonds, the service may not be as competent as you would like.
If you have a bad credit rating, it is unlikely that a bank will finance your home. You have a better chance with independent home loan companies.
Independent home loan company pros
These institutions are often less bureaucratic and can process and approve your home loan quicker.
The company may specialise in home loans, meaning that all employees will have experience dealing with these transactions.
The loan terms can be more flexible and you may receive more tailor-made services.
Independent home loan company cons
These institutions may not be reliable as well-established banks.
They may make false promises without repercussions.
They may not have access to certain loan programs.
At the end of the day, it is in your interest to do some research and shop around so that you can get the best possible loan for your needs with the lowest interest rate. It is important to consider the type of loan you need, how much money you need, as well as your eligibility to get a particular loan program.