There is blacklisted car finance for people in South Africa available from certain Financial providers. Those on the black list in South Africa have a hard time getting approval for car finance from ABSA, First National, Nedbank and Standard Bank. Because of the rules and regulations by the Credit Act in the country.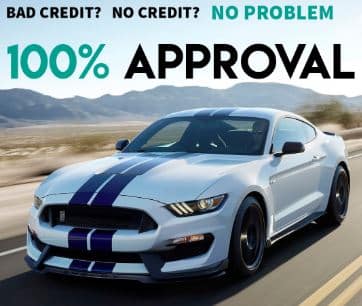 This stands to reason. Imagine you have lent a considerable sum of money to a friend or family member only to have them not pay you back in the future. And them not paying back the capital you so kindly lent them.
Would you think twice about letting that person borrow money from you again? Of course you would and it works in a very similar manner at the major banks. If you prove to be a "high risk", no matter what your circumstances. Any lending company is going to be weary of approving you for a loan.
Secured Car Finance Loans for Bad Credit
A bad credit record is something that needs to be avoided at all costs whenever possible. On the other hand, there are of course cases where people find themselves blacklisted through no fault of their own. Such as redundancy or retrenchment.
In these cases it is possible to get blacklisted car finance in South Africa providing a person owns some kind of fixed assets. Or "collateral", such as property or a house.
Loans maybe approved by a lender. Providing an applicant is willing to sign a contract agreeing to hand over the fixed assets in the event of defaulting on payments.
This is not an advisable situation and really should only be considered as an absolute last resort. It can be dangerous. Especially for families, borrowing money against property or a home. Because if things happen to turn bad again, the borrower puts themselves at the risk of losing everything they own! Not to mention the fact that interest rates will be higher regarding monthly installments.
Solutions for Blacklisted Car Finance in South Africa
South Africa is home to a large number of loan sharks which should be avoided. But there are a handful of companies that will be willing to consider an application for car finance. Even if a person is on a black list. Depending on just how serious that persons credit history reads.
A single judgement or a history showing defaults on one or two payments relating to any previous contracts. Could put someone in a stronger position to borrow money again providing they have that collateral.
There is no easy solution for people who need to borrow money to buy a vehicle. For transport to and from a new job. And the only real advice anyone can offer is to speak to a lender and explain your previous and current circumstances.
ABSA, Nedbank, FNB and Standard Bank will all be very reluctant to lend money to someone with a tarnished credit record. But there are some companies that will be willing to listen. And may even allow you to borrow money to pay for a car. Providing you are completely open and honest about your history and current financial situation.