Where can you get repossessed car financing in South Africa? You can apply for repossessed car finance at official lenders or at bank auctions. However if you have your heart set on a vehicle you want to buy it may be a good idea to apply to borrow money beforehand.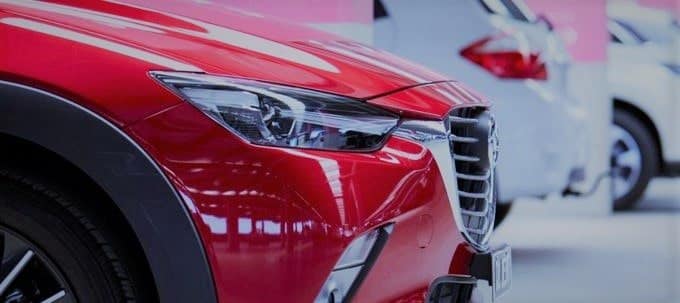 Lenders that offer repossessed car financing in South Africa:
Wesbank
Absa vehicle finance
Standard Bank vehicle finance
Capitec car loans
African Bank vehicle finance
They normally have the option of applying for finance online or at the auction event itself. Therefore if you don't have enough money for a vehicle you want you could always apply for the rest of the finance. So that you are able to purchase the car.
Prepare Yourself to Apply for Repossessed Car Financing
Every time you visit an auction you should be prepared in case you need to apply for repossessed car finance.
So this means that you should take with you your identity document, pay slips, and whatever else you think they might need if you want to borrow money while you are there.
People do this because there are some bargains to be seen at auctions. So you don't want to let the opportunity slip just because you are a few hundred short of getting a car you have always wanted at a discounted price.
If you are looking to invest in another car. Whether it's a gift for one of your children, spouse or you just need an extra vehicle, bank repossession auctions are the best place to look for good deals.
The only thing you have to be careful of is not getting there in time or being outbid. So make sure you have the funds and don't go too high with your bidding. If you know you can't afford it rather let it go and wait for the next deal to arise.
Repossessed Car Financing at Bank Repo Auctions
You can apply for repossessed vehicle financing at most bank repo auctions. So when you are there and see a vehicle you like you can borrow money for it.
Many people don't have the money to purchase a car right there in their back pockets. But this is why there are services like this available. So that you can get the financing you need to invest in a new car.
There are a few things that you have to keep in mind when you are interested in the fact that repossessed vehicle finance can be applied for at most bank repo auctions.
Due to the fact that you are at the auction and you could possible be purchasing a new vehicle in the next few hours is exciting. However not exciting enough for you to sign your life away.
What this means is that there will be an interest rate fixed to the vehicle financing you want to take out. And whether this interest rate is high or low is an extremely vital factor that you have to look at. Before you agree to borrow money.
It doesn't matter whether you bank with Nedbank, ABSA, Standard Bank or you are a part of Wesbank. There are always auctions for you when you would like to buy a second hand car that's in good condition at a good price.
Repossessed vehicle finance can be applied for at most bank repo auctions. However this does not mean that it is done at all auctions. So you will have to look at the events that do offer this service.
Can you get Repossessed Car Finance if you are Blacklisted?
Yes it is possible to qualify for finance to buy a car if you are blacklisted in South Africa. Although you won't get approval from banks such as Absa, FNB, Nedbank, Standard Bank or Capitec.
Because the banks are operating under strict lending rules. Therefore you will have to be a bit cautious as some lenders are offering vehicle loans with high interest rates.
This may also interest you: Can you Buy a Car or get Car Finance while Blacklisted?
To Summarize
In summary we have learnt where you can get repossessed car financing to buy a vehicle in South Africa.
Therefore do a bit of research. Have a look at the online car auctions happening. And find out what bank repo auctions are taking place in your area.
Once you know where the auctions are taking place you can then look into their financing options to buy a repossessed car.