If you need to check credit records to see if you are blacklisted then there are a few different ways to go about it. Knowing if you are blacklisted will help you choose what car finance and personal loans you can apply for in South Africa.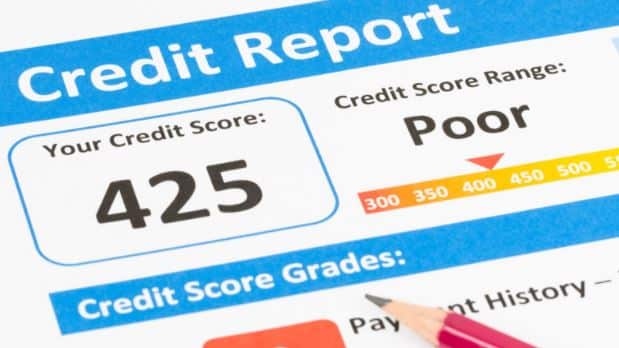 If you are wondering what a personal credit record is then Trans Union ITC explains:
Your credit report contains information that has been gathered by the bureaus on an ongoing basis. From many sources that you have applied to for credit or services. Your credit report is a record of your past and current credit obligations. And shows your credit behaviour and payment conduct with your account holders and service providers
Therefore it's important to know your financial history. Because you may want to apply for credit on something like a car or a home loan. Only to find out that you have been blacklisted and have no idea why or by who.
This may also interest you: Vehicle Finance For Blacklisted People
So now that I have gotten your attention, here are some easy steps for you to obtain your credit report.
Check credit records with an annual credit report
Every year South African's are entitled to one free credit report. Because of the National Credit Act.
So annually you can keep up to date with your credit history.
This can be done by contacting one of the two credit bureaus being those of Experian and Trans Union ITC.
This is a simple process. Because you can either call them or even apply online for your free annual credit report.
Check credit records with an emergency credit report
Emergency credit reports are available in South Africa. Even if you have received your annual free credit report. There are a number of companies that charge a small fee to obtain this report for you.
This is extremely helpful in cases where you have applied for credit. Only to find out that you have been blacklisted and have no idea why or when.
Some of the companies that provide this service include:
Trans Union ITC
Lucid Living
All of these companies charge fees depending on what products you wish to purchase. To merely check credit records, this will be the least expensive out of the lot.
However not many people when they receive their credit reports actually understand what it means.
So this is why the other services and products are offered by these companies. In order to help you analyze the report that you have been given, monitor your credit history for you, and notify you should anything change.
For those of you who cannot afford all of those services but still want to understand you credit history report. Then here is a brief explanation of what each section in the report means:
Section A: Your personal address and employment information
This is pretty self explanatory. However you may be wondering how they have this information.
This information is a result of all of the applications that you have made for credit.
Section B: Your credit summary
A credit summary is the summary of the content of your credit report.
So this will list any judgement, enforcement actions, sequestrations, and rehabilitation.
Therefore this will be able to supply you with an overview of your credit rating over the last 24 months. And this is what banks, stores, and other organizations that run credit checks will see. When they run a credit check on you.
Section C: Your account history/payment profile
This section includes a summary of all of the accounts that you have open. Including all the information such as when you opened the accounts, the outstanding balance. As well as the agreement that was signed when opening the accounts, etc.
In Summary
What is worrying in South Africa is that so many people are unaware of their credit history. So it is important to know where you stand.
Because your credit history is the determining factor when you are requesting that a lender grant you credit.
If they have a better understanding of your financial background then you know that you have a problem.
So get your free report annually and check credit records to see if you are blacklisted.