If you are desperate to get a loan in South Africa then read on. There are credit providers who can help you get the finance you urgently need. We look at the types of loan solutions available to help people if you feel your situation is hopeless or impossible.
The types of loans available in South Africa for desperate people are:
High Risk Loans Guaranteed Approval
Bad Credit Personal Cash Loans
When you Need a Loan but Blacklisted
Private Lenders for Personal Loans
Covid 19 Loans during or after a Pandemic
There are other finance options available to apply for but we feel that these are the best. Because when you desperately need a loan you need it fast.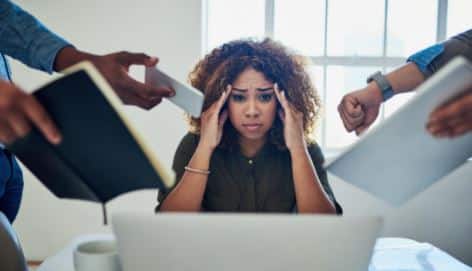 So try not to get too disheartened as we take a look at the following loan options available.
High Risk Loans with Guaranteed Approval can Help when Desperate for a Loan in South Africa
You can apply for high risk loans with guaranteed approval in South Africa.
Firstly let's clarify something.
When we mention high risk we mean that the borrower is a risky person to lend money to. So not that the creditor offers a risky loan because the interest rates are really high. Or that the borrower will lose personal items that they may sign as security against such a loan.
Secondly you are seen as a high risk to credit providers because of things such as:
Skipping payments on accounts
You may have been missing payments on previous finance
If you've ever had a vehicle repossessed by the bank
Or if you have ever had an eviction notice for rentals
Your credit score in South Africa is lower than usual
Finally these points will lower your credit score and you will come across as a high risk person to lend money to.
So how do you get guaranteed approval with this kind of loan product? The answer to that is you will need something valuable to put down as security.
So basically you are pawning your goods to borrow money. The goods you offer don't have to be high value items such as a car or your home.
If you want to borrow lower amounts of money you can use items such as televisions, furniture or fitness equipment as security.
Be careful applying for this kind of loan though. Because if you default on your monthly payments the creditor will be selling your personal goods to cover expenses.
Example of a High Risk Guaranteed Loan
For instance you can go into your local Cash Crusaders store with your ID and the goods you wish to use as security. You can speak to a financial consultant and they will give you your options on the amounts you can borrow.
Therefore the advantages of this type of loan are:
No credit checks apply
The amount you can borrow depends on the value of your personal goods
No need to show any payslips or bank statements
You get the cash on the spot for loan approval so it's fast
You can read more about loans at Cash Crusaders in this article: Game Stores, Cash Crusaders and Pick n Pay Loans
Bad Credit Personal Loans Guaranteed Approval
You can apply for bad credit personal loans when you're desperate for a loan in South Africa as well.
What this means. All people in South Africa that have had some form of credit in their lives. That is credit in the form of borrowing money for instance for:
Buying a new car
Home loans
Cellphone contracts
Store cards from shops such as Pick n Pay or Makro
Borrowing from the bank with products such as personal loans
Whenever you take credit in this way there are records kept. These are credit records that track how well you pay the credit back. Therefore how much of a responsible person you are with regards to finances.
If you end up defaulting on payments regarding borrowing you have a bad credit record in South Africa.
So you can't get just any kind of finance. You need to apply specifically for bad credit personal loans and approval is not always guaranteed.
It really depends on how bad your credit record looks to a creditor.
This information helps to explain it: Bad Credit Personal Loans
If you're Blacklisted and Need a Loan Urgently
When you need a loan but you are blacklisted in South Africa you have a few different options as well. For instance:
You can apply for the high risk loan we've already covered above
Look into Peer to Peer loans – More on that here: Peer to Peer Lending South Africa
Apply for a no credit check loan
Request a loan from a close friend or family member
Some people are willing to offer close friends and family members a cash loan. This can help you as interest rates can be negotiated. Or better still, loans like this can be interest free.
The South African banks boycott loans to people who are blacklisted in South Africa.
If you are blacklisted these are the banks that you can't borrow from:
ABSA Bank
Standard Bank
Capitec Bank
Nedbank
FNB – First National Bank
African Bank
Private Lenders for High Risk Personal Loans when You're Desperate
What about private lenders for high risk personal loans? When you are desperate for a loan in South Africa you need to explore every avenue.
Here's where to check for private lenders:
Gumtree – https://www.gumtree.co.za/
Your local newspaper
Ask individual friends and family
Check the classified ads on local shop noticeboards
Facebook and other social media sites
It's not common in SA for a particular individual to offer personal loans to others. So when it does happen it usually happens under special circumstances.
For instance personal loans may be on offer by an individual if:
Someone has been struggling financially for years
In the event of chronic illness
When a death has occurred and a family need to cover funeral expenses
If a particular person needs urgent funds for an overseas opportunity
When someone has lost their home due to a fire
If money is needed to cover an expensive operation or medical bills
It takes a special person that offers loans to people out of their own generosity. Therefore private lenders that give personal loans are not as common.
However there are some rich people in South Africa that will offer money to people for specific needs.
Covid 19 Loans for Individuals in South Africa who are Desperate
Covid 19 loans for people in South Africa are available now due to the financial crisis the pandemic causes.
People need Covid 19 loans in South Africa because:
Their business has closed and they need funding assistance to re-open
Children are at home and monthly expenses have gone up
Food expenses at South African shops are on the increase
People get little or no Covid 19 UIF relief funds from the government
South Africans can't work because many businesses are not operating
More information in detail here: Covid 19 Personal Loans and Grants
The amount of money you can borrow with these types of loans will largely depend upon your personal circumstances. But if all is in order you can have approval and funds available quickly.
And once you have approval for a Covid 19 loan, cash can be in your account on the same day.
In Conclusion
As with many of the different finance options available to people, especially with a bad credit record, it is important to do your research. And make sure you choose the right kind of solution to suit your needs.
Tread carefully and read the fine print thoroughly. Double check which loans are the answer for you when you are desperate for the cash.